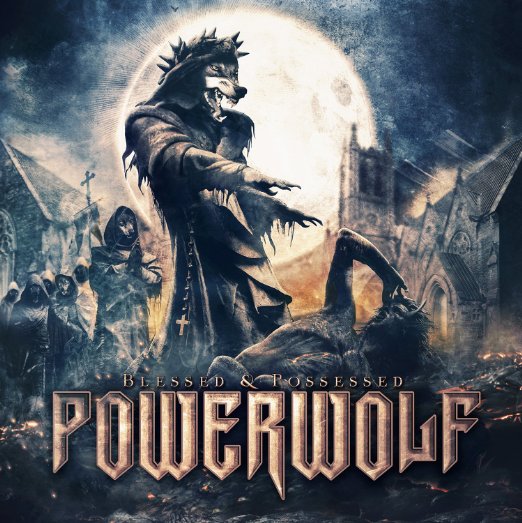 아티스트 : POWERWOLF


타이틀 : Blessed & Possessed


장 르 : Symphonic Metal

트랙리스트 :
CD 1
01. Blessed & Possessed
02. Dead Until Dark
03. Army Of The Night
04. Armata Strigoi
05. We Are The Wild
06. Higher Than Heaven
07. Christ & Combat
08. Sanctus Dominus
09. Sacramental Sister
10. All You Can Bleed
11. Let There Be Night

CD 2 : Bonus CD
01. A Touch Of Evil (JUDAS PRIEST Cover)
02. Conquistadores (RUNNING WILD Cover)
03. Edge Of Thorns (SAVATAGE Cover)
04. Power & Glory (CHROMING ROSE Cover)
05. Out In The Fields (GARY MOORE Cover)
06. Shot In The Dark (OZZY OSBOURNE Cover)
07. Gods Of War Arise (AMON AMARTH Cover)
08. The Evil That Men Do (IRON MAIDEN Cover)
09. Headless Cross (BLACK SABBATH Cover)
10. Night Crawler (JUDAS PRIEST Cover)
음반소개 : 개성 넘치는 콥스 페인팅과 Vampire의 전설을 테마로 한
스토리전개로 현재 독일을 비롯한 유럽지역에서 선풍적인 인기를 얻고 있는 독일 출신의 심포닉 파워메탈밴드 POWERWOLF의 최신작이자 통산 6번째 스튜디오 앨범
[Blessed & Possessed] 2CD Deluxe Edition!!

★ 질주감 넘치는 강력한 파워메탈 사운드와 화려한 오케스트레이션으로 독창적인 사운드를 구축하며 새로운 메탈 몬스터로 성장하고 있는 밴드는 'Wacken Open Air' 'Hellfest' 'Summer Breeze Open Air'등 유명 페스티벌에서 압도적 퍼포먼스를 선보이며 현재 많은 주목을 받고 있다.

★ 첫 싱글로 커트되어 대히트를 기록한 'Army Of The Night'를 비롯하여 총 11곡의 파워메탈 넘버와 GARY MOORE, SAVATAGE, AMON AMARTH, JUDAS PRIEST등 유명 헤비메탈 밴드들의 히트곡들을 리메이크하여 수록한 보너스CD가 포함된 디럭스 에디션!!

★ IN FLAMES, ARCH ENEMY등과 작업을 했던 명 프로듀서 Fredrik Nordstrom이 앨범의 믹싱과 프로듀싱을 담당!!